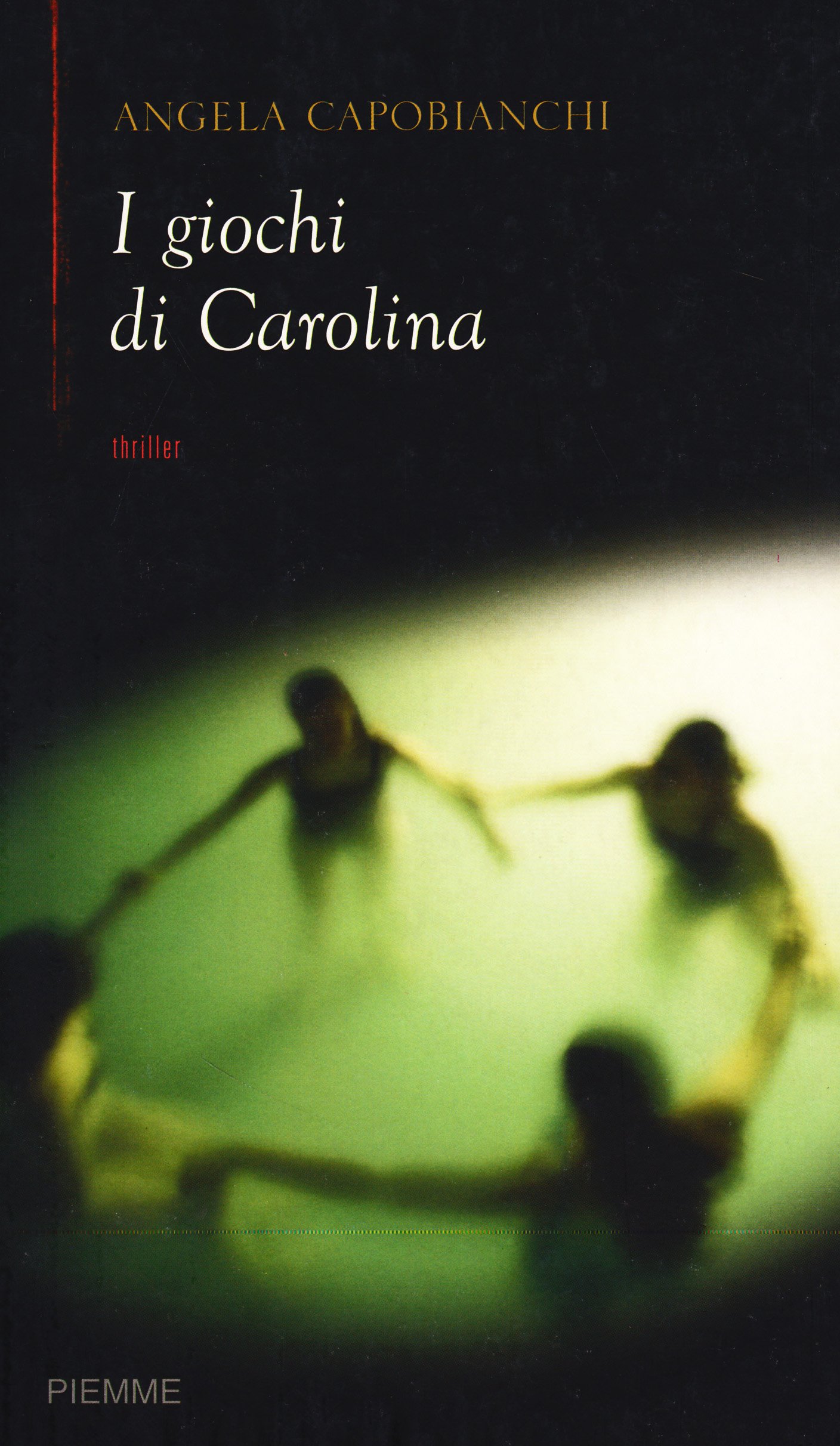 I giochi di Carolina (Carolina's games)
Carolina Cordi is a beautiful forty-year-old lawyer; she is single, rich, and independent but she shut down after her father's death. Her life is ordinary, until one day her school best friend, Roberto Reventi, comes back into her life asking her to take care of his divorce. He says that his wife Elena tried to kill him and he hit her back. when Carolina arrives at their home, she finds Elena dead. There are no fingerprints and no motive.
Carolina is a very leading character; she is strong, resolute and brave although her diffidence towards people makes her  bad-tempered and aggressive at times. She is very intelligent and charming but she can't let herself go, and the only man that she seems to be able to love is her dead handsome father.
The story is quite complex, there are many characters (who are all relevant and well-drawn) and a lot of events occur, but the author is very good at depicting everything in a clear way, so we can never get lost or confused.
Suspense is ascending. The first part the story is quite enthralling but the suspense is quite soft, in the second part of the book it builds up and we get really worried, and we experience a climax of emotions typical of a good thriller. This happens because the author is great at sidetracking us as she does with her main character: several times we believe the killer has been found, until something happens and we have to start all over again. the ending, which obviously I cannot spoil, is very effective and unpredictable.