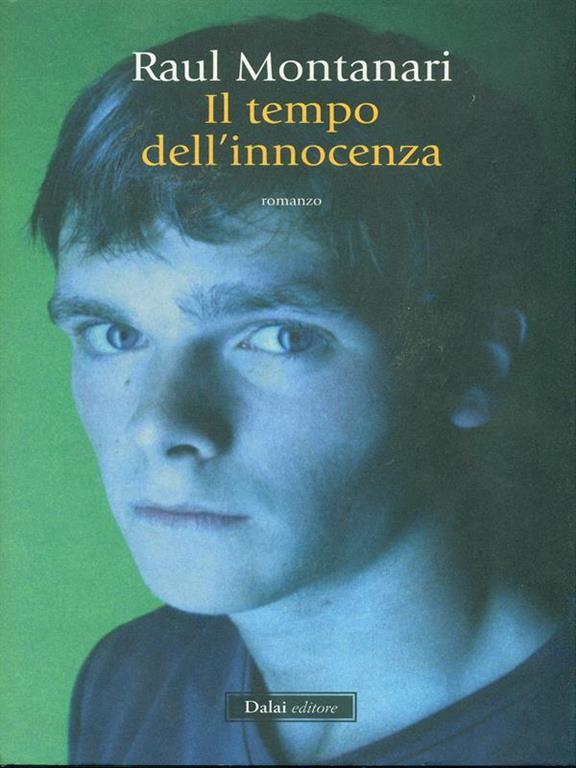 Il Tempo dell'Innocenza (The time of innocence)
1986. Teenagers Damiano and Ivan decide to play a trick on their friend Ermanno, who lives alone with his mother Regina and two peculiar bodyguards (Hans and Dieter), but it ends badly.
2011. Damiano is a private tutor and lives a life in the shadows, like he wants to be invisible. Ermanno, who never recovered from what happened in 1986, commits suicide. His mother Regina, who's a kind of psychic and has very powerful and dangerous connections, ask Damiano to kill Ivan, prosiming him something he cannot refuse in exchange.
This is a great, page-turning literary noir. Montanari is a skillful writer, his style is exquisite and enthralling, and it flows very well.
The story flows well and it's beautiful, despite some sad aspects (Ermanno's loneliness, Marianna's heart problem, etc). Every element of the story, even the smallest one, is essential to it, like each piece of the puzzle is necessary to create the whole. We follow Damiano's journey through his fears and doubts, and we see him growing up and becoming more self-aware.
All characthers are interesting and unique in their own way. Damiano is the protagonist, and he's very charming. There is some melancholy about him that makes the readers care for him. Velardi is another very nice character, he's genuinely funny - he dresses like a detective from the 30s' and has an obsession for Chinese food – and he's that kind of person you can always count on. Among the minor characters, some interesting ones are Hans and Dieter: they are big and scary, they're a couple, they don't talk a lot and they're extremely faithful to Regina. In the eye of Damiano and Ivan she is weird, because she dresses strangely, she paints zombies and she reads the Runes. But Regina represents what Damiano and Ivan cannot understand (and therefore reject), and probably their subconscious.