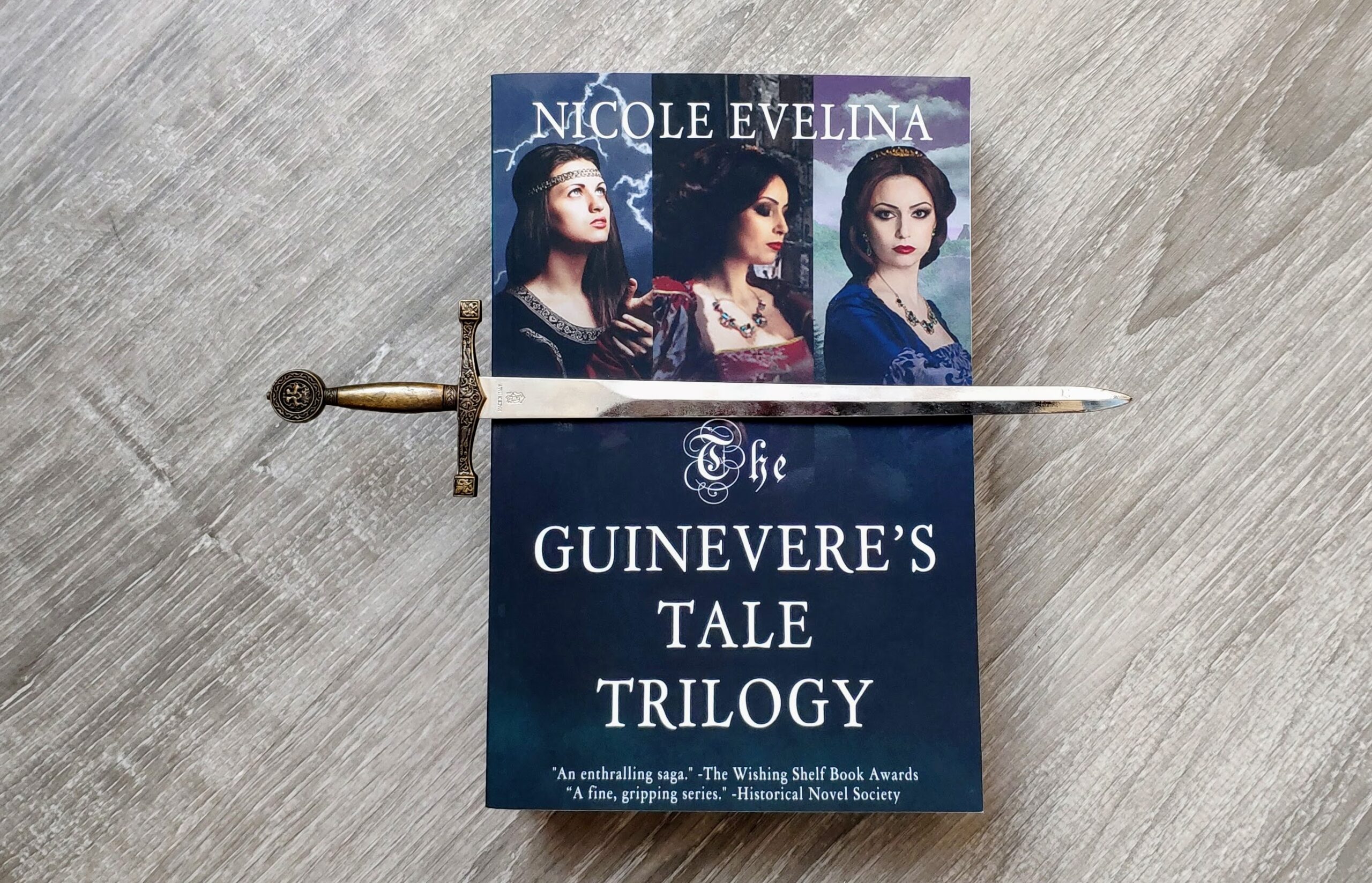 La trilogia di Ginevra * The Guinevere Trilogy
La trilogia su Ginevra scritta da Nicole Evelina (non disponibile in italiano) racconta in prima persona la "biografia" della nota regina delle leggende arturiane. Dall'educazione come sacerdotessa ricevuta nell'isola di Avalon, fino alla sua vecchiaia, i tre romanzi svelano una storia diversa, in cui finalmente Ginevra appare molto più complessa rispetto alle riduttive versioni medievali. In un certo senso, la regina Ginevra ha ricevuto dagli autori medievali cristiani lo stesso trattamento riservato a Maria Maddalena. Come quest'ultima, infatti, anche Ginevra, donna, sacerdotessa e regina di grandi capacità e qualità, è stata screditata e raffigurata erroneamente come una poco di buono.
Per fortuna Nicole Evelina le ha reso giustizia.
"Il Graal – sacro sia per i cristiani sia per i druidi – era, per la mia fede, il depositario di tutta l'ispirazione e lo strumento che la dea Ceridwen usava per ridare la vita a coloro che erano destinati a vivere di nuovo. Le sue mutevoli sembianze non mi sorprendevano perché, come Artù correttamente ricordava, lo vedevo nei miei sogni sin da bambina. Una volta era un calice d'oro. Un'altra un corno potorio. Un'altra ancora un calderone di ferro o di bronzo. Era stato persino una pietra. Potremmo stare tutto il giorno a discutere sull'identità della donna [della visione], ma una cosa era certa: Artù aveva visto il Graal."
---
The Guinevere Trilogy by Nicole Evelina is about the life of the famous Arthurian Queen. From her education as a priestess in the aisle of Avalon to her old age, the three novels reveal a different story, whereby finally Guinevere's representation is more complex than her simplistic medieval versions. In a sense, Queen Guinevere was treated the same as Mary Magdalene by Christian medieval authors. Like the latter, in fact, also Guinevere – woman, priestess, and queen of great ability – was disparaged and wrongly portrayed as a bad woman.
Luckily, Nicole Evelina has done her justice.
"The Grail—holy to Christians and Druids alike—was, for my faith, the repository of all inspiration as well as the tool the goddess Ceridwen used to bestow rebirth upon those destined to live again. Its shifting appearance was no surprise to me for, as Arthur accurately recalled, I had seen it in my dreams since I was a child. Once it was a golden chalice. Then a drinking horn. The next time an iron or bronze cauldron. Once, it was even a stone. We could argue all day over the identity of the woman [in the vision], but one thing was for certain—Arthur had indeed seen the Grail."