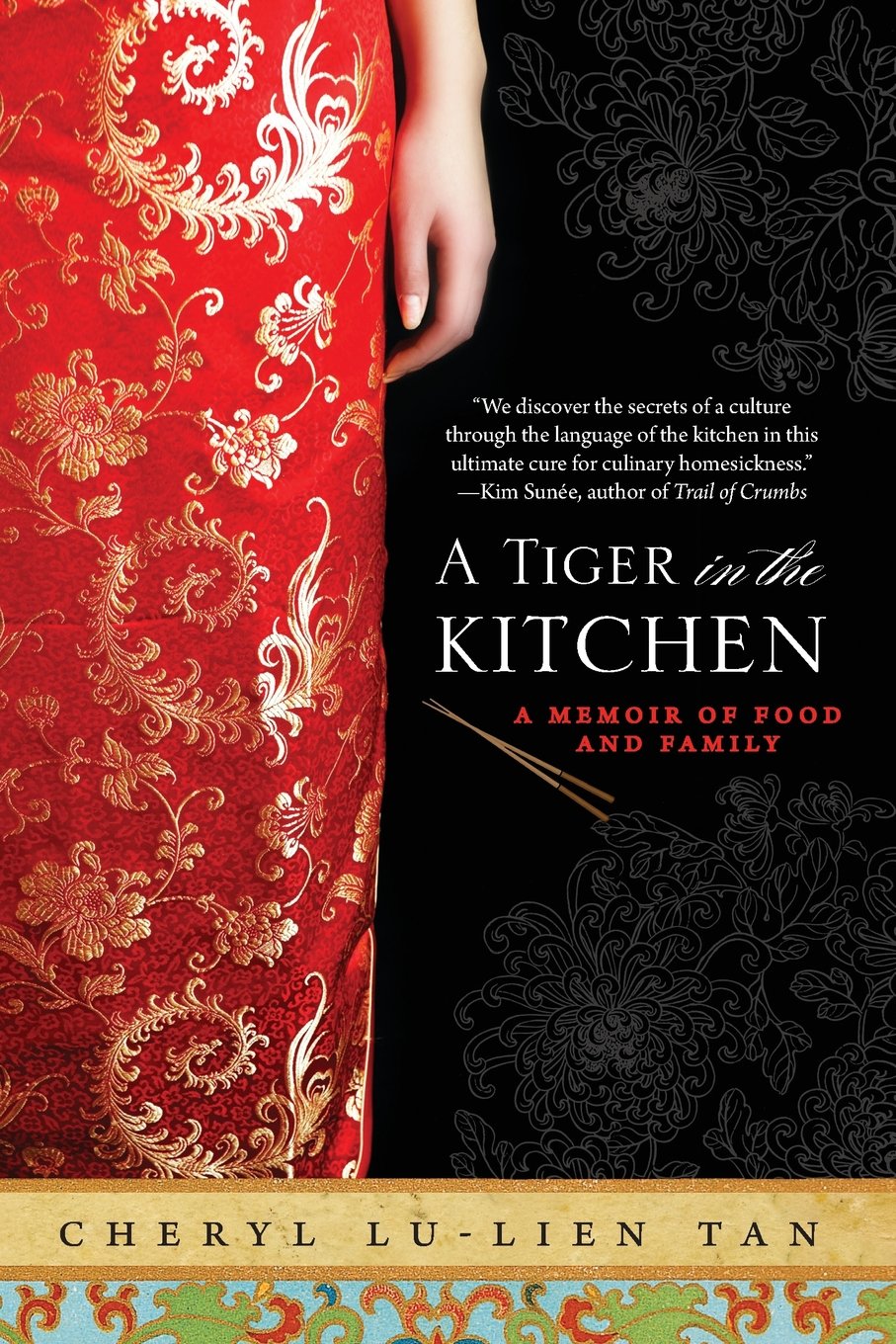 A Tiger in the Kitchen
*ENGLISH*
"In this cloud of cinnamon-scented zen, the pressures of New York would melt away. Outside the kitchen, life was complicated and meandered in unpredictable and uncontrollable ways. But with my mixer in hand and two sticks of softened butter before me, the possibilities were thrilling and endless and the outcome was entirely governed by me. There are a few things more basic or satisfying than kneading a ball of dough or rolling one out. Having a mind that cannot stay quiet, I've never been able to meditate without going stir-crazy. But give me a ball of dough and the not-so-distant dream of a piping hot cherry tart with a beautiful lattice weave top and a generous sprinkling of confectioners' sugar, and a feeling of serenity washes over me. My mind instantly hushes."
This paragraph from the heartwarming and honest book by Cheryl Lu-Lien Tan is one of my favorites. Not only because it represents this memoir's essence – cooking as a symbol of family, love, and Presence – but also because it's exactly how I feel when I experiment "culinary alchemy".
The author, a New York journalist from Singapore, tells how – after ignoring cooking for many years – felt the need to get closer to her birth roots and learn the recipes of her grandma, who died when she was very young.
Through the "apprenticeship" with her aunties, Cheryl will not only discover a new passion but also long-buried family anecdotes.
There is no doubt that Cheryl Lu-Lien Tan s a good writer: her personal and family stories and the "kitchen lessons" harmoniously intertwine, as do a subtle humor and some painful experiences often suffered by some of the family women, who always show to be strong, upstanding, loving and never fall prey of self-pity.
Images vibrantly pop out from the pages and take us inside the book, carrying us in the kitchen with Cheryl and her aunties.
An unmissable food memoir for lovers of food and well-written books.
*ITALIANO*
«In quella nuvola zen alla cannella, le pressioni di New York sparivano. Fuori dalla cucina, la vita era complicata e persa in meandri imprevedibili e incontrollabili. Ma con il mixer tra le mani e due panetti di burro davanti a me, le possibilità erano eccitanti e infinite e il risultato interamente sotto il mio controllato. Poche cose sono più semplici o soddisfacenti di un impasto fatto e lavorato a mano. Avendo una mente inarrestabile, non sono mai riuscita a meditare senza impazzire. Ma datemi un panetto di pasta e il realizzabile sogno di una calda crostata alla ciliegia, ricoperta da un bellissimo reticolo intrecciato e da una generosa spolverata di zucchero, e una sensazione di serenità mi inonderà. E la mia mente si azzittirà all'istante.»
Questo paragrafo tratto dal toccante e sincero libro di Cheryl Lu-Lien Tan è uno dei miei preferiti. Non solo perché racchiude l'essenza del memoir – la cucina come simbolo di famiglia, amore e Presenza – ma anche perché è esattamente quello che molte persone provano quando sperimentano "l'alchimia culinaria".
L'autrice, giornalista new yorkese originaria di Singapore, racconta come – dopo anni di disinteresse totale per la cucina – abbia sentito la necessità di riavvicinarsi alle sue origini e imparare le ricette della nonna, morta quando lei era molto giovane. Attraverso un "apprendistato" dalle zie, Cheryl scoprirà non solo una nuova passione, ma anche aneddoti familiari sepolti.
Che Cheryl Lu-Lien Tan sia un'ottima scrittrice non ci sono dubbi: le storie personali e familiari e le "lezioni di cucina" si intrecciano armoniosamente, come lo humour sottile e le storie dolorose di cui spesso sono le donne di famiglia a essere protagoniste, ma dalle quali emergono delle figure forti, dignitose, amorevoli e che mai si autocommiserano.
Le immagini emergono dalle pagine con forza irresistibile e trascinano il lettore nel libro, trasportandolo nella cucina insieme a Cheryl e alle sue zie.
Un food memoir imperdibile per gli amanti del cibo e dei libri ben scritti.